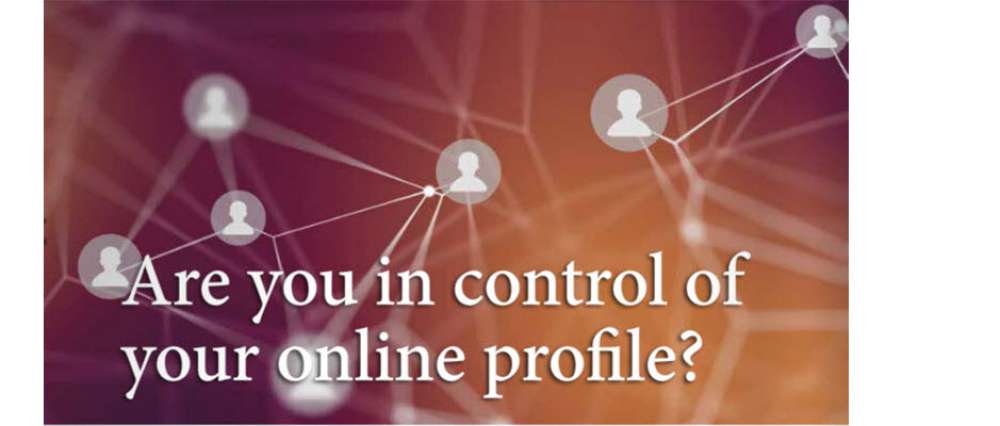 What is the first thing that people do before coming to see you? They Google you, of course. Are you in control of what they find and are they armed with accurate, current information on you and your family's activities and investments?

In today's complex and interconnected world, reputation is ever more important in business. Whether we like it or not, what is or is not available about us online could influence business decisions that are made regarding your companies and investments, family trusts and private offices. Existing and potentially new investment partners and even regulatory bodies looking at a deal will all gather information online as well as offline before making key decisions. Leaving such a process to chance by not owning and controlling your online profile and digital self is a huge financial and business risk.

However, this can be significantly mitigated. Historically it was preferable to stay below the radar and enjoy a degree of anonymity from people outside of one's immediate business circle. However, the norm is quickly becoming a "managed profile", which puts your head just above the parapet, but which allows you to control what people find.

Given that an online presence is rapidly becoming non-negotiable, what are the options? Many UHNWIs and Family Office Principals have a Wikipedia page, which tends to be well populated, but is a source over which they have minimal control as to what is published. Personal websites tend to be considered for those who want to try to promote themselves a little too much. They also require constant work and management to keep them relevant and searchable. Then you have LinkedIn with its 500 million members. Anecdotally, we find that successful people tend to not use LinkedIn much as they are put off by the myriad of random connection requests and job searches that they receive. The tailored solution is an official profile on TheMarque.com, controlled by you and managed by us.

The Marque was launched to fill a gap in the market for individuals with multiple business interests or family offices who needed an elegant online presence that they could control. The Marque manages profiles for hundreds of successful people around the world, including people familiar to the Family Office world, such as Sir Charles Dunstone, Lord Anthony St. John, Fahad AlSharekh and Rattan Chadha.

The modern rules of business engagement have been rewritten by the digital revolution; the twinning of your digital self with your offline profile will give you the control and the presence to navigate the unfolding landscape.

Andrew Wessels is CEO and Founder of The Marque. For more information go to www.themarque.com.